Complete this form to access the eBook: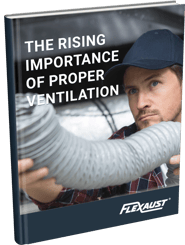 Across the country, office buildings, restaurants, and other crowd-gathering businesses have been forced to temporarily close in an effort to control the spread of the virus. While these shutdowns have been devastating to businesses, experts warn that crowded indoor environments are too risky amid the current pandemic.
In addition to insufficient social distancing, these environments often lack proper ventilation. What was once considered sufficient ventilation for an indoor space may no longer be adequate to reduce viral transmission in this post-COVID-19 world. As a result, businesses are rushing to get ahead of any liability issues by overhauling or reconfiguring their existing ventilation strategies
In our eBook "The Rising Importance of Proper Ventilation", we can help you update your ventilation systems for:
Elevators
Healthcare Facilities
Medical Devices
Factory Floors and Work Sites
And more!
Fill out the form to learn more and to download your copy of the eBook!